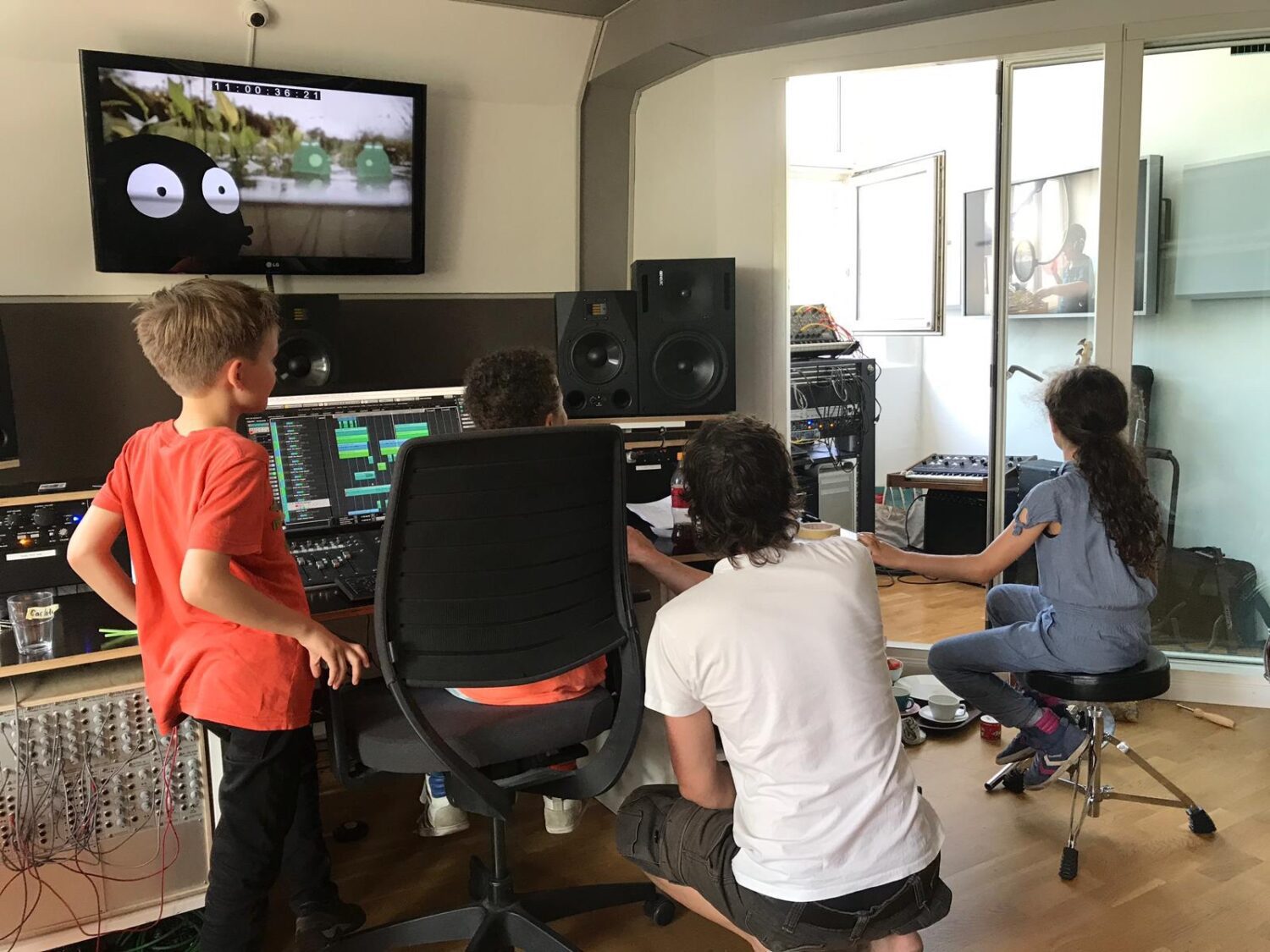 Mo&Friese Kinder Kurzfilm Festival Hamburg / 36. Kurzfilm Festival Hamburg: Absage und neue Pläne
— SEE ENGLISH VERSION BELOW —
In gut zwei Monaten wäre es wieder Zeit gewesen, mit mehr als 4000 Zuschauer*innen und Gästen aus vielen Ländern den Kinderkurzfilm in Hamburg zu feiern. Allerdings sind die Entwicklungen bis dahin noch nicht einzuschätzen, sodass wir nicht verbindlich planen können. Deshalb haben wir uns entschieden, dass das 22. Mo&Friese Kinder Kurzfilm Festival Hamburg leider nicht im Juni 2020 stattfinden wird.
Nach derzeitigem Stand planen wir ein alternatives Festival in der ersten Septemberwoche.
Diese Angaben sind in der aktuellen Situation natürlich ohne Gewähr. Obwohl wir in diesem Jahr ein grandioses Rahmenprogramm mit Workshops, Installationen und vielem mehr geplant hatten, wird sich das Festival nun 2020 auf die Wettbewerbsprogramme beschränken, um den bereits ausgewählten Filmen eine Plattform und ein Publikum zu bieten.
Das 36. Kurzfilm Festival Hamburg wird ebenfalls nicht in seiner gewohnten Form. stattfinden. Stattdessen wird es eine alternative Variante des Kurzfilm Festivals Hamburg im November 2020 geben. Vom 6. bis 8. November präsentieren wir das 3. Hamburger "Film-In": Zusammen mit den Kooperationspartnern der diesjährigen Ausgabe zeigen wir in einem dreitägigen Marathon alle Wettbewerbsprogramme des Internationalen und Deutschen Wettbewerbs. Dazu werden noch verschiedene andere Highlights programmiert, um auch 2020 die kurze Form adäquat zu feiern.
Uns tut diese Entscheidung im Herzen weh, da wir uns sehr auf ein Festival mit euch allen und den großartigen Gästen aus der ganzen Welt gefreut haben, aber zu diesem Zeitpunkt erscheint es uns, die beste Lösung.
Wir wünschen allen Gesundheit und hoffen, dass wir diese Zeiten gemeinsam gut durchstehen.
22nd Mo&Friese Children's Short Film Festival / 36th Kurzfilm Festival Hamburg : Cancellation and new plans
Roughly two months from now, it would have once again been time to celebrate the childrens short film in Hamburg with more than 4000 visitors and guests from all over the world. Since developments until then are hard to predict, we are no longer able to make reliable plans. Therefore, we decided to not host the 22nd Mo&Friese Children's Short Film Festival in the month of June 2020.
According to the current status, the Festival will be held in the first week of September at the regular festival cinemas. Given the current situations, all information is naturally subject to change. Even though we had once again been planning for a grand framework programme with workshops, installations and much more, the festival will restrict itself to the competition programmes in order to offer the previously selected films an appropriate platform and audience.
The 36th Hamburg Short Film Festival will take place in a  modified version in November 2020: From November 6h to November 8th we will present the 3rd Hamburg Film-In. This Film-In will be held in cooperation with our current partners and we are going to present all the competition programmes of the International and German Competition at a 3-day marathon. In order to properly celebrate the short form in 2020, we are programming additional highlights as well.
This decision was a painful one, since we were all very much looking forward to a festival with all of you and the fantastic guests from all over the world. However, this solution, which we developed in consultation with our supporters and partners, seems to be the best.
We wish you all good health and hope that together, we will be able to ride out these times